Oxford History Essay Competition
St Hugh's College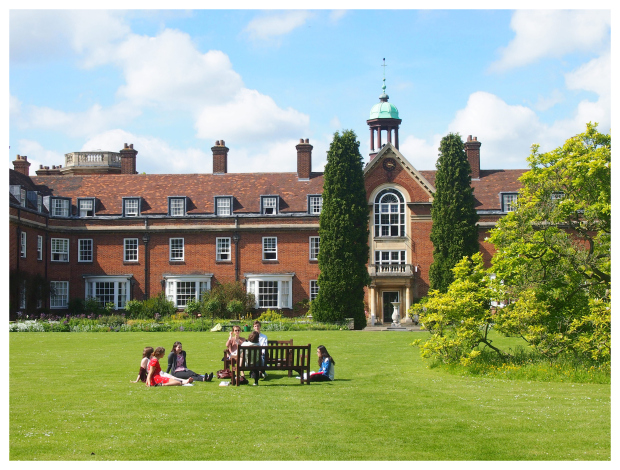 Founded in 1886, St Hugh's is now one of the largest colleges in Oxford. The College was established to offer an Oxford education to women, and it retains a strong sense of its radical tradition and of the importance of opening Oxford up to all who would do well here. St Hugh's now accepts men and women, and welcomes students from every country and any kind of background.
St Hugh's has a beautiful setting just to the north of the city centre, with Edwardian buildings and some of the largest college grounds. The College is known as the 'island site' because of its tranquil gardens, and it is a restful place to live and work.
Studying Classics at St Hugh's College
St Hugh's College admits between 4 and 6 undergraduates a year to read Single and Joint Honours Classics. We accept students applying for the majority of schools, including: Classics I, Classics II, Classics and English, Classics and Modern Languages and Classics and Oriental Studies.
What we look for in potential applicants is the ability to think independently, a willingness to argue, a real interest in ideas, and a commitment to the subject. We have no preference for particular subjects at A-level, International Baccalaureate or Pre-U, welcoming both pre- and post- qualification applications.
St Hugh's provides excellent facilities for studying Classics: the 24-hour library has unusually large and up-to-date holdings in all periods, and, as much of an undergraduate student's academic timetable will be spent in College, the Library becomes invaluable. Our Classics Tutorial Fellow, Professor Tim Rood, has recently been awarded the prestigious Leverhulme Research Grant for a project entitled 'Anachronism and Antiquity.'
Classics is a wide-ranging degree, devoted to the study of the literature, history, philosophy, languages and archaeology of the Ancient Greek and Roman worlds. Oxford has the largest Classics department in the world, with outstanding teaching, library and museum resources, including the Sackler and Bodleian Libraries, the Ashmolean Museum and designated Classics Centre. The University's Classics II degree is aimed at encouraging students who have not previously studied Ancient Greek or Latin at school, but are interested in the subject at a Higher Education level.
For further information concerning these choices please see our course pages, or visit the University's webpages.
Save
Save
Save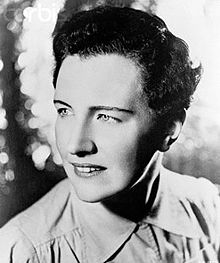 This biography below is taken from the St Hugh's College exhibition, recently on show in the Howard Piper Library.
'Eileen Mary Challans was born on 4th Sept 1905, the daughter of Frank Challans, a medical practitioner. She attended Romford House School, Forest Gate, and Clifton High School, Bristol before matriculating at St Hugh's in Oct 1925 to read English Language and Literature, obtaining a BA (III) in 1928.
During her time at St Hugh's, she developed a love of ancient Greece, Crete and Macedon – a setting which resurfaced in many of her novels. Although she had initially intended to become a teacher, in 1933, after a period of illness, she returned to Oxford and became a nurse at the Radcliffe Infirmary, obtaining a nursing degree in 1936. Here she met her lifelong partner, Julie Mullard.
She published her first novel, a hospital romance called Purposes of Love, in 1939, under the pseudonym Mary Renault, the name by which she became known. She continued to write and publish whilst nursing during WWII and her novels developed overtly homosexual themes, which she treated honestly and sympathetically. Her sixth and last non-historical novel, The Charioteer, was published in 1953. Mary moved on to writing historical novels set in Ancient Greece, eventually publishing eight, the first being The Last of the Wine in 1956 and the last Funeral Games in 1981.
Although her portrayals of homosexuality provoked outrage in British society at the time, MGM presented her an award for her 4th novel, Return to Night, and she was able to afford to emigrate with Julie to South Africa in 1948, never to return to England. They both became South African citizens and were involved in the early anti-apartheid movement.'
Save
Save
Save
Duncan Tanner Essay Prize 2017
Entries now open
Twentieth Century British History ( TCBH ) is pleased to sponsor an annual Essay Prize. The aim of the Duncan Tanner Essay Prize is to encourage a high standard of scholarship amongst postgraduate research students in Britain and abroad.
THE PRIZE
The winner's prize will consist of:
Publication of the winning essay in Twentieth Century British History
A cash prize of £300
£200 worth of OUP books
One year's free subscription to Twentieth Century British History
Other entries of sufficient quality may be invited to publish their submissions in the Journal. If so, then they will be given one year's free subscription to
Twentieth Century British
THE COMPETITION RULES
Word limit: maximum of 10,000 words
Closing date for submissions: 1 November 2017
The competition is open to anyone currently registered for a higher research degree, or who completed one no earlier than October 2016. Entries must be accompanied by an official Duncan Tanner Essay Prize Entry Form that has been countersigned by the entrant's academic supervisor or head of . The entry must not be under consideration for publication elsewhere.
Full rules and entry requirements, along with the entry form, are available here.
HOW TO ENTER
Full details and an Essay Prize Entry Form are available:
by downloading a PDF here
by writing to:
Professor Adrian Bingham
Department of History
University of Sheffield
Jessop West
1 Upper Hanover Street
Sheffield
S3 7RA
UK
Email: adrian.bingham@sheffield.ac.uk
PROMOTE THE PRIZE
A promote the Essay Prize is available as a PDF to download here.
PREVIOUS WINNERS
2016
The winner of the 2016 Duncan Tanner Essay Prize was:
Historical pageants, citizenship, and the performance of women's history before second-wave feminism
Zoe Thomas (Royal Holloway University of London)
Previous winning articles (freely available online)
2015: Sam Wetherell, Pilot Zones for Freedom: Enterprise Zones and Urban Non-Planning in Post-War Britain
2014: Andrew Seaton, Against the 'Sacred Cow': NHS Opposition and the Fellowship for Freedom in Medicine, 1948-1972
2013: Chloe Ward, "'Something of the Spirit of Stalingrad': British Women, their Soviet Sisters, Propaganda and Politics in the Second World War."
2012: Sam Brewitt-Taylor, "The invention of a 'secular society'? Christianity and the sudden appearance of discourses in the British national media, 1961-64"
2011: Christina Loong, "'Victory Will Be With Us': British Propaganda and Imperial Duty in Florence during the First World War"
2010: Eve Colpus, "The Week's Good Cause: Mass Culture and Cultures of Philanthropy at the Inter-war BBC"
2009: Patrick Zander, "(Right) Wings over Everest: High Adventure, High Technology and High Nationalism on the Roof of the World, 1932–1934"
2008: Allison Abra, "Doing the Lambeth Walk: Novelty Dances and the British Nation"
2007: Alasdair Pinkerton, "Strangers in the Night': The Falklands Conflict as a Radio War"
2006: Sandra Dawson, "Working Class Consumers and the Campaign for Holidays with Pay"
2005: Dolly Smith Wilson, "A New Look At The Affluent Worker: The Good Working Mother In Post-War Britain"
2003: Selina Todd, "Poverty and Aspiration: Young Women's Entry to Employment in Inter-war England"