Homework Activities For Year 4 Students
Year 4 Homework
Dear Parent / Carer
At St Thomas we pride ourselves on our creative curriculum. Each term or half term each class has a specific curriculum focus which the majority of our lessons link into.
We know that homework is beneficial to both children and parents, but sometimes children find homework 'boring', 'a waste of time' and 'pointless'. To ensure work is consolidated and extended at home we are going to think about homework a little more creatively.
Each term or half term, during the first week, your child will be given a homework grid. The grid contains activities linked to all areas of learning (English, Maths, History, Geography, Science, Art etc). Each activity has a points value: the values relate to the complexity of the task. Over the course of the term your child must complete a minimum of 10 activities from the grid. The aim of the homework grid is to exceed their points target. We have discussed this in class, and the children understand how to select appropriate activities.
Your child must complete at least one activity from each row on the grid. The activities relate directly to work we will be completing in class.
Your child can choose how to present their homework, but by the end of the term they must have evidence of all activities completed in their homework folder. They may wish to use computers/laptops for their homework, produce a PowerPoint presentation, make a model or write their responses down. Every child may choose to present their work differently, but the task is the same. No two children work in the same way and this method of homework will allow each child to express their thoughts and ideas in their own way. We do ask that the work should be your child's own work and should be completed to the very best of their ability.
The only other homework set will be reading at home and weekly spellings and maths facts to learn.
Your child must bring in their Homework Folder each Friday so that we can review any homework done and they can get feedback on work they have completed.
If you have any questions or queries then please do not hesitate to ask.
Year 4 Spring Term Homework Grid: Rosie Revere
Year 4 Booster packs in English and Maths
From number sequences and rounding to subtracting with the partitioning or column methods, the Year 4 Maths Booster pack will help your child consolidate key mathematical skills and knowledge in a quick daily practice session - and offer some fun revision problems and activities to try.
Put Year 4 literacy skills and knowledge into practice the fun way with wordsearches, mix and match activities, play scripts and more with the Year 4 English Booster pack – a great way to revise all the core literacy learning objectives for Year 4.

Discover a unique Year 4 Learning Journey programme in maths and English
The Year 4 Learning Journey programme for English and maths covers all the key topics in the curriculum for Year 4, in just two worksheets a week. By following the programme, which closely mirrors what your child is being taught in school, you'll quickly be able to spot any topics that your child hasn't fully grasped and reinforce learning that is happening in the classroom at home.
Your child will feel more confident in their own abilities and you'll know you are giving your child the very best chance of succeeding in school. Plus, you can check progress easily with the Year 4 English Progress check and the Year 4 Maths Progress check. Download the three tests (one for each term) now to see the key topics your child needs to master and identify any areas they need to practise and revise.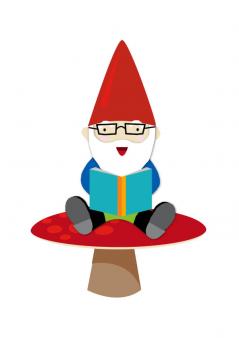 Let the Homework Gnome help with your topic homework
In Year 4, your child will cover some core learning areas of history and geography. For many of these topic-areas, you'll find top facts, timelines, did you knows, pictures, videos and more, in the Homework Gnome. Why not check out the following:
History:
Science:
Geography: